 Ellisons have collaborated with some of the countries' top chefs to produce exclusive recipes which we are sharing with you. There has never been a better time to extend your culinary repertoire and hone our home cooking skills. To acknowledge this Ellisons encourage you to follow this recipe and photograph your finished Parma ham salad dish. To enter, simply follow Ellisons Estate Agents on Instagram, post your Parma ham salad, tag us and include the hashtag #EllisonsSimplyExceptional by the close of competition date, 21st June 2021 at 09:00am. The best Parma Ham Salad posted to Instagram, judged by a celebrity chef, will receive a gourmet meal for two @ Sorrell Restaurant to the value of £350. This event should be 'selfied' and posted to Instagram. Terms & Conditions can be found at the bottom of this page.
Michelin starred chef, Steve Drake has produced a deliciously light lunch recipe, peach and Parma ham salad, ideally served with some crusty bread and a nice glass of chilled sauvignon blanc from the Loire.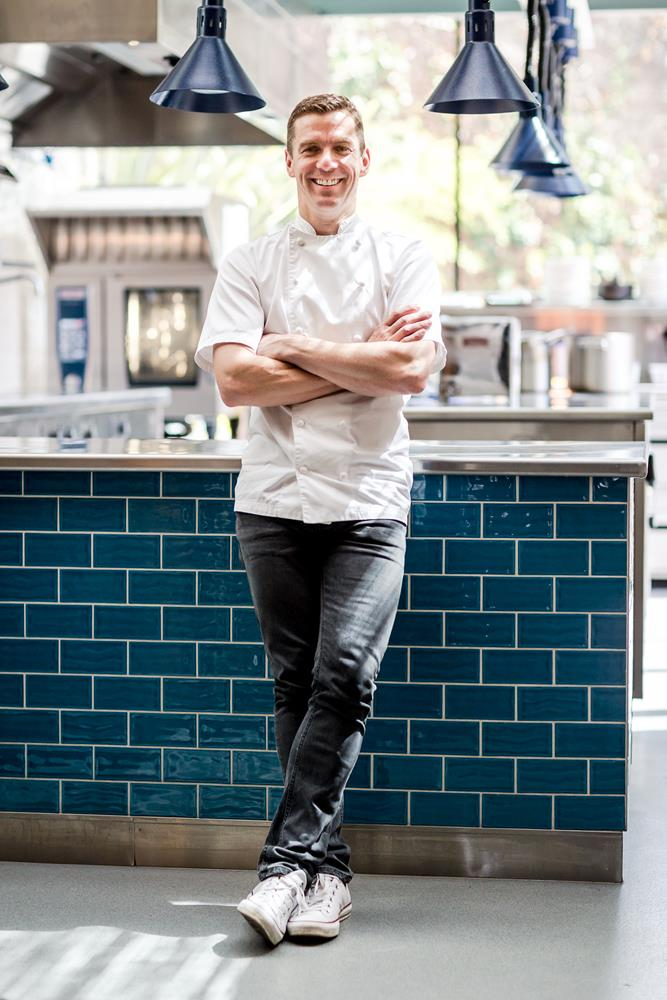 4 slices Parma ham

4 ripe peaches

3-4 handfuls of salad leaves

Parmesan cheese

1 tsp toasted poppy seeds

20g whole grain mustard

30ml white wine vinegar

80ml olive oil 100ml peach juice

20ml basil infused oil 3 basil leaves
This is a great dish to serve on those super-hot sunny days. Most of the preparation can be done in advance.
First make the dressing by mixing the mustard, vinegar, salt, basil and oils, with the peach juice in a bowl. Give it a good whisk to emulsify.
Start by taking a large plate or serving dish and spread out the leaves.
Take the Parma ham, tear into a few pieces and lay across the leaves.
Cut the peaches into thick wedges and add to the plate.
Sprinkle with toasted poppy seeds and grate over lots of parmesan cheese.
Finally spoon over the dressing just before serving.
Tips
The dressing is more than enough and will keep well in a jar in the fridge (just give it a good shake before using).
If you're preparing this in advance, leave the dressing until the end. However, if it's going to be eaten immediately, then it's nice to dress the leaves before laying out on the plate.
The ham will be much tastier at room temperature.
If you cannot get peaches, nectarines are a great replacement.
You can vary the ingredients - for example, pear, blue cheese and toasted walnuts are a delicious alternative.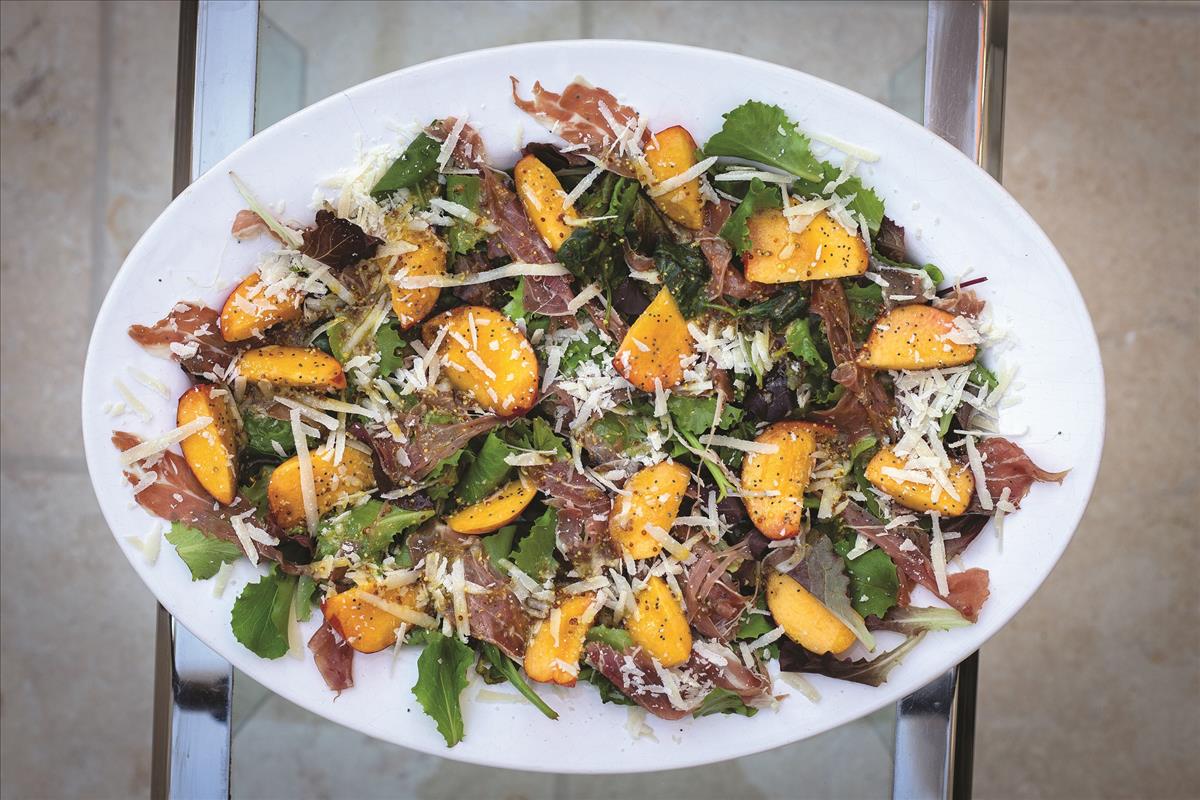 Ellisons. Voted in the top 5% of the UK best estate agents for the second year running by Rightmove and property experts. Providing exceptional results whether selling, letting or buying. Contact us for an expert valuation on 020 8944 9494.
Ellisons Gourmet Meal Competition - Terms and Conditions
Closing date is 21st June 2021 @ 09.00

To enter competition, simply follow Ellisons Estate Agents on Instagram, post a photo of your finished peach and Parma Ham Salad tag us and include the hashtag #EllisonsSimplyExceptional

The prize is a three course gourmet meal for two at Sorrell restaurant, to the value of £350.

Entry restrictions, must be over 18 yrs old, must be a UK resident.

Purchase is not necessary

One entry per household

The winner will be judged by our celebrity chef

Winner must book their meal at Sorrel within 60 days of the competition closing date

Winner will be notified via Ellisons Estate Agents Instagram account on Monday 21st June 2021.

Copyright to the entries will remain with the entrant, but the entrant licences Ellisons Estate Agents to use their photographs to promote the brand across websites and social media

Ellisons Estate Agents will announce the winners name and photo on social media. The winners photo will used in other social media promotion on Facebook, Twitter, Instagram and Ellisons Estate Agents website.
Wimbledon 020 8944 9494
Raynes Park 020 8944 9595
Morden 020 8543 1166
Colliers Wood 020 8544 0518
Lettings 020 8944 8626
Property Management 020 8545 2185